The African Snakebite Research Group
We aim to significantly and sustainably improve health outcomes after snakebite in sub-Saharan Africa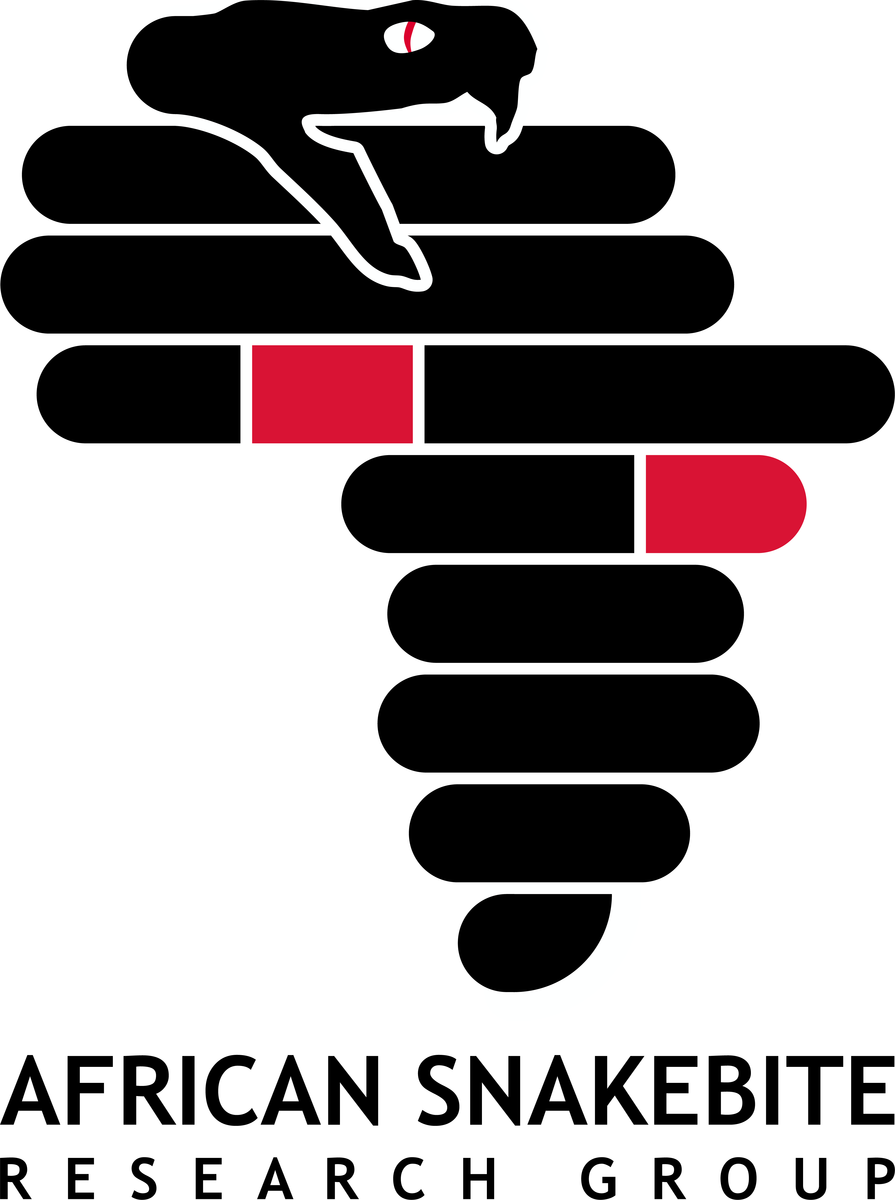 The African Snakebite Research Group (ASRG) is a four year, £2.5 million, collaboration programme funded by the National Institute for Health Research under the first Global Health Research Programme call launched in 2016.
The ASRG is hosted by LSTM and working in partnership with Bayero University Kano (BUK), Nigeria and the Institute of Primate Research (IPR), Kenya to address the diverse causes of the continuing high mortality (32,000 deaths pa) and morbidity (100,000 disabilities pa) of snakebite victims in sub-Saharan Africa.
What we do
The ASRG is conducting multidisciplinary research activities to devise systems, protocols and recommend policies to significantly improve snakebite management across Africa.
The ASRG brings together African and UK expertise in snakebite therapy, biology, epidemiology and health economics to establish self-sustaining hubs of snakebite expertise in Nigeria and Kenya.
ASRG objectives
Objective 1: establish independent preclinical antivenom-efficacy testing facilities in Africa.
The outputs will provide Government Regulatory Agencies with critical data to better regulate antivenom brand importation, and thereby prevent the use/distribution of several dangerously ineffective antivenoms that are successfully marketed throughout Africa.
It will also inform national/regional physicians as to the likely clinical efficacy of locally available antivenoms.
Objective 2: generate reagents appropriate for developing a point-of-care snakebite rapid diagnostic test.
This objective aims to identify venom proteins in the blood circulation of victims to guide the future development of Africa's first snakebite Rapid Diagnostic Test. In addition to this the programme aims, with the extension, to determine whether snake DNA in the blood of envenomed victims can be used to diagnose systemic envenoming.
Objective 3: define the pathophysiology of envenoming to guide therapy and diagnosis.
This clinical research will significantly improve our understanding of venom-induced coagulopathy, neurotoxicity and local necrosisfrom all medically important African snakes.  The new data will provide unprecedented detail on the pathophysiology, inflammatory process and pharmacokinetics of venom/antivenom interactions for envenoming by all the medically-important African snakes - evidence needed to improve clinical management and to inform new guidelines to reduce morbidity & mortality.
Objective 4: determine the medical and socioeconomic burden of snakebite.
Our epidemiology and health economic community and hospital surveys will accurately determine the incidence, mortality and morbidity of snakebite and the cost of illness to victims and health infrastructures. The data will be extrapolated to provide Governments, donors and health agencies with accurate estimates of the socioeconomic burden of snakebite in Nigeria and Kenya. To further expand on the original objective 4 work the extension allows the programme to conduct an Economic analyses of the required cost/patient for standard care, gaps between required and actual costs/patient, and snakebite incidence estimates will deliver accurate estimates of the investment needed in Nigeria to deliver facility- and need-appropriate snakebite treatment nationwide.
Objective 5: establish region-specific first aid, hospital and rehabilitation guidelines and clinical training.
The evidence from our research will be collated into new in-country guidelines for dissemination and training to Ministries of Health, hospitals, medical charities and the public. The work has shown that the training and numbers trained is insufficient for the need. The programme will carry out a clinical training needs analysis in the partnering hospitals. This evidence will identify priorities for clinical education modules, inform the scope/depth required for guideline development, facilitate monitoring & evaluation of the impact of such modules and thereby guide the content and delivery style of our clinical-training workshops in Kenya and Nigeria.
Objective 6: determine the cost-effectiveness of the snakebite emergency response system (SERS). We will determine the cost-effectiveness, in Kenya and Nigeria, of this novel motorcycle ambulance delivery of victims to the hospital. In addition, we will be conducting a health impact assessment. This health impact assessment will allow us to measure whether the SERS is a useful, sustainable, equitable and culturally acceptable intervention and deliver a more robust translation of our research into sustainable health policy. 
Financial Assurance Fund (FAF) and GFGP Accreditation
The Financial Assurance Fund (FAF) is intended to support financial capacity building of LMIC partners. The aim is to provide assurance that all contractors comply with management requirements on the use and distribution of Official Development Assistance (ODA).
CSRI was successful in obtaining funding for a first FAF application, which has now been completed and has resulted in our two LMIC partners being awarded the GFGP bronze certification: K-SRIC-IPR is the first African Research Institution to be awarded a GFGP certificate, while N-SRIC-BUK is the first African University to have achieved this result.
A second stage of FAF is now being implemented with the aim of achieving the silver certification by both institutions.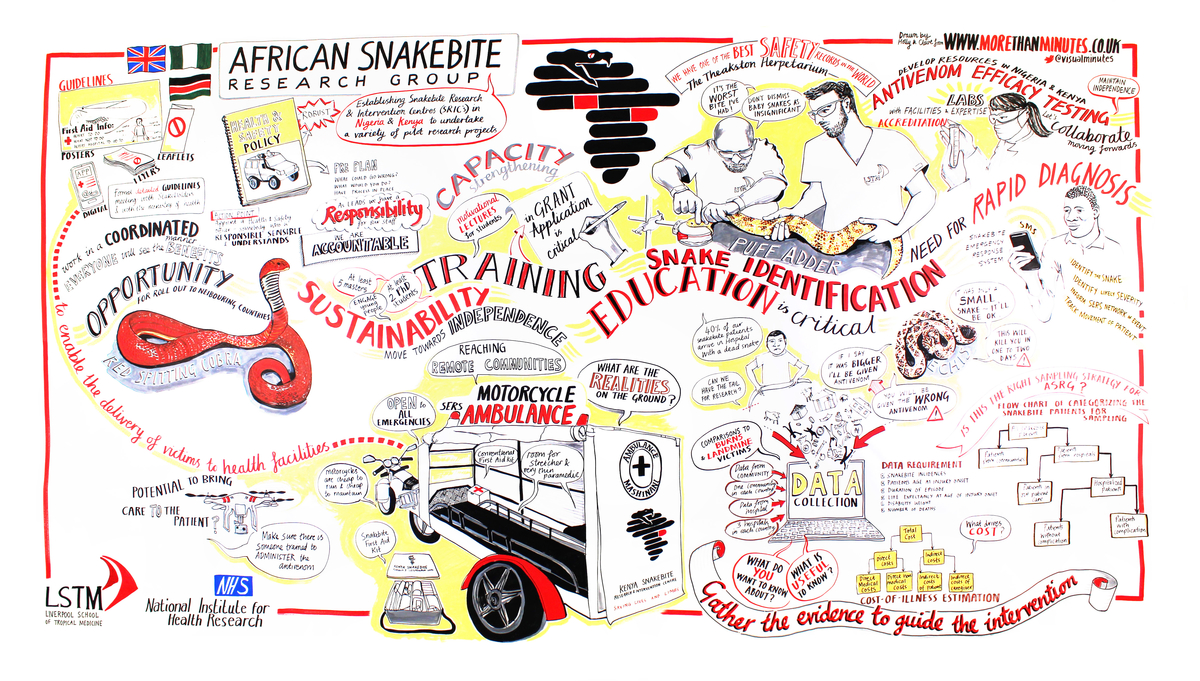 The African Snakebite Research Group team
Leadership team
Robert Harrison - PI (LSTM)
David Lalloo - CO-PI (LSTM)
Abdul Habib - CO-PI (N-SRIC)
George O Oluoch - CO-PI (K-SRIC)
Nicholas Casewell - CO-PI (LSTM)
Oversight Advisory Panel
Lorenzo Savioli
Moses Bockarie
Gabriel Alcoba
Jose Gutierrez
Funders:

This project is funded by the National Institute for Health Research (NIHR) Global Health Research (NIHR Global Health Research Group on African Snakebite Research - grant reference number 16/137/114). The views expressed are those of the author(s) and not necessarily those of the NIHR or the Department of Health and Social Care