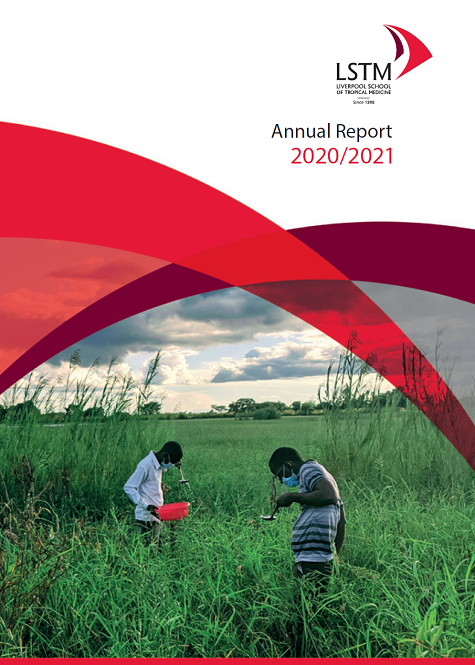 LSTM's 122nd Annual General Meeting (AGM) has taken place. Held as a hybrid meeting and chaired by President Sir Richard Evans, most board members, trustees and Vice-Presidents joined virtually. It  was the first AGM with Jim McKenna as Chair of the Board of Trustees.
Reporting on LSTM's financial situation for the financial year 2020-21, Treasurer John O'Brien said that LSTM continued along its growth trajectory, and while the COVID pandemic posed some challenges, there had been some benefits to LSTM in terms of COVID related research projects. The financial condition of LSTM therefore remains healthy.
Chair of the Board, Jim McKenna, thanked staff, students and the wider LSTM family for their contributions over the last 12 months in what have been at times difficult and challenging circumstances. He made reference to the introduction of the new Higher Education Code of Governance, which is being used as an opportunity to conduct a thorough review of the Governance arrangements, supported by external consultants. He described the process as extremely useful in helping to ensure that LSTM is governed in a way that is beneficial to all of LSTM's stakeholders.
When LSTM's Director Professor David Lalloo spoke, he thanked staff for their continued efforts during the pandemic, working under, at some points, difficult circumstances. He paid particular tribute to staff whose research had been affected by the sudden reduction in the UK government Overseas Development Assistance. They have worked hard, along with partners, to ensure critical clinical research activity could continue despite substantially reduced budgets.
LSTM has worked with other institutions to undertake initiatives to try to influence Global Health funding agenda, to ensure that the Government understands the leading role of UK research in global health.
During the AGM the Annual Report and Financial Statements for the academic and financial year 2020/21 were formally adopted and are now available to view online.