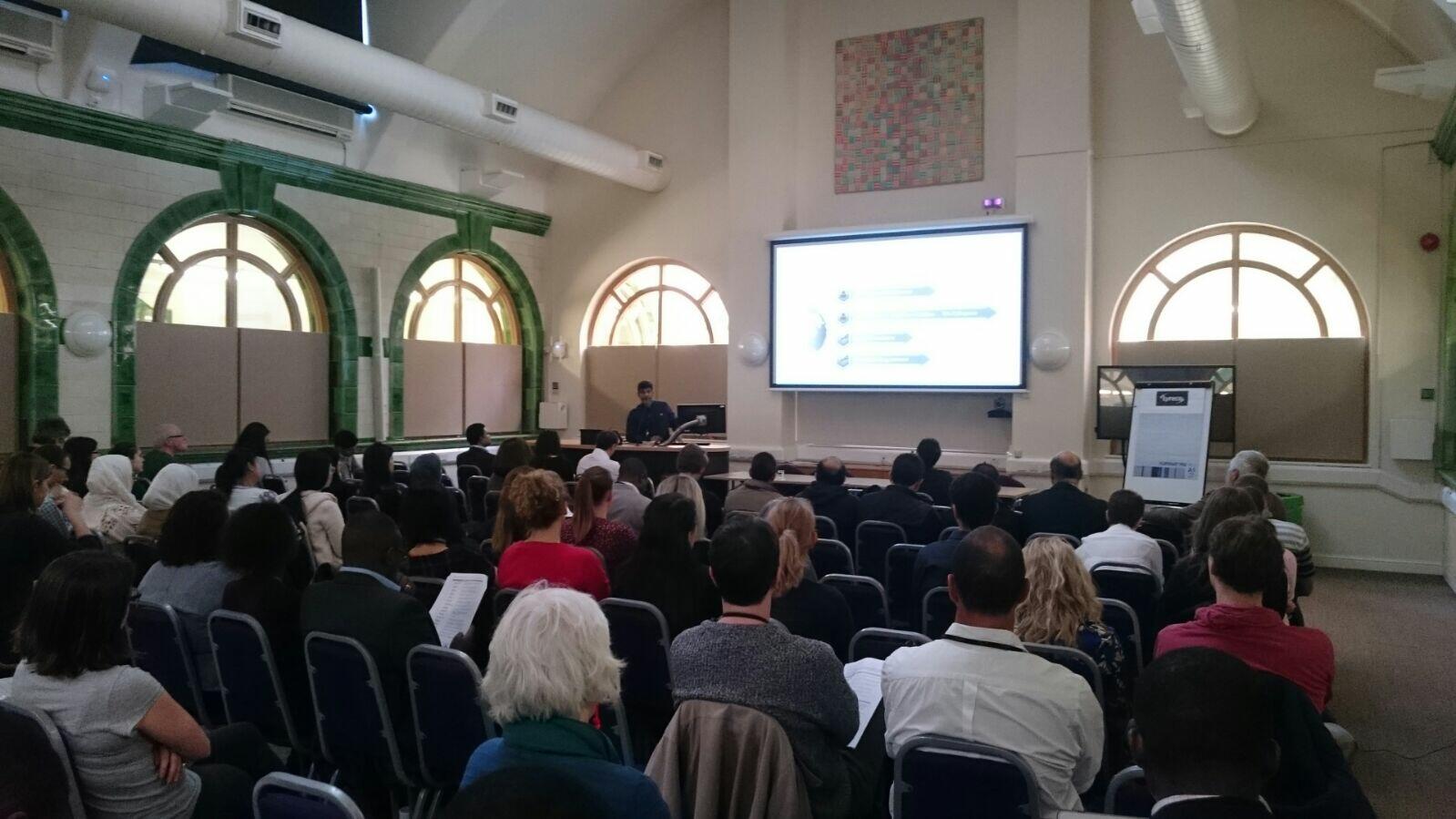 LSTM's 2016-17 PGR Student Conference took place at the Foresight Centre in Liverpool. Chaired by Director of PGR, Professor Martin Donnelly the full day event saw oral and poster presentation from post-graduate research students currently studying on-site at LSTM (plus several video presentations from students in the field) as they took advantage of the opportunity to share their work so far with their peers, their supervisors and other research staff.
The day was also attended by Mr James Ross of the LSTM Board of Trustees, who delivered a talk to attendees.
In total there were 20 oral presentations from those in the final stages of their PhDs and 34 poster presentations from students in their first and second years. The presentations took place throughout the day with students giving oral presentations allotted 15 minutes each and those presenting posters each given one minute to talk about their research to date, with their posters on display at the conference hall throughout.
At the end of the day all those in attendance, students and staff alike, were given the opportunity to vote on a winning oral presentation and poster presentation from each of LSTM's deaneries, Biological Sciences and Clinical Sciences & International Public Health.
One of the prize winning oral presentations was from Ashwaq Alnazawi from Vector Biology and was titled: Insecticide Resistance and Mechanisms in Aedes Aegypti Dengue Endemic Areas of Saudi Arabia . The second was Menno Smit's presentation from Clinical Sciences titled: Efficacy and Safety of High-dose Ivermectin for Malaria Elimination (IVERMAL)
The prizes for poster presentations were awarded to Jaffer Al Solaiss from Parasitology for his poster titled: Serological Profiling of Novelanti-neurotoxic and Anti-haemotoxic Antiveoms Designed to Treat Snakebite in Sub-Saharan Africa, and to Tom Fletcher from Clinical Sciences for a poster titled: Pathogenesis of Crimean-Congo Haemorrhagic Fever - Interaction of Clinical Course, Viral Load, and Host Immune Response .